What are you looking for?
What are you looking for?
Meet our Board of Commissioners
The Board of Commissioners is the Commission's governing body, in charge of resolving with full independence and autonomy, in a collegiate manner and by majority of votes, on the cases and matters it handles by constitutional mandate.
It is formed by seven Commissioners, including the Chair Commissioner. Each Commissioner stems from a selection process in which an Evaluation Committee — formed by the heads of Bank of Mexico and the National Institute for Statistics and Geography — examines and evaluates the technical capacities of aspiring Commissioners. Based on their results, they are selected by the Head of the Federal Executive and ratified by the Senate of the Republic.
ACTING CHAIR COMMISSIONER
due to a vacancy
Brenda  Gisela
Hernández Ramírez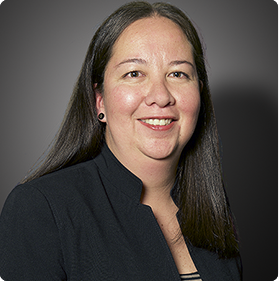 COMMISSIONER
Alejandro
Faya Rodríguez
COMMISSIONER
Ana María
Reséndiz

 Mora
COMMISSIONER
José Eduardo
Mendoza Contreras